How to Develop Business Chart in Microsoft Dynamics 365 Business Central
Dear Reader,
In this blog, I'm going to discuss Business Chart in MS Dynamics 365 Business Central.
Business charts are based on Business Chart control add-in which is provided by the Microsoft.Dynamics.Nav.Client.BusinessChart.dll assembly.
Compared to the generic chart in Business Central has more functionality like:
Analyze the complex data that is calculated on a page.
Users can filter the data in run time and they can view the actual data using Drill Down.
In my demo I'm going to develop a business chart for Job Table based on the custom field called "Project Status" (it has the option, Planning, In Process, Open, Completed, On Hold).
Note: You can substitute this field with the standard field "Status" also.

To achieve this we have to develop a Business Chart page and Business Chart Management codeunit.
Once the required objects are ready then we have to extend the Job List page to show the Chart in FactBox.
Step 1: Develop the Business chart Page as shown below screenshot.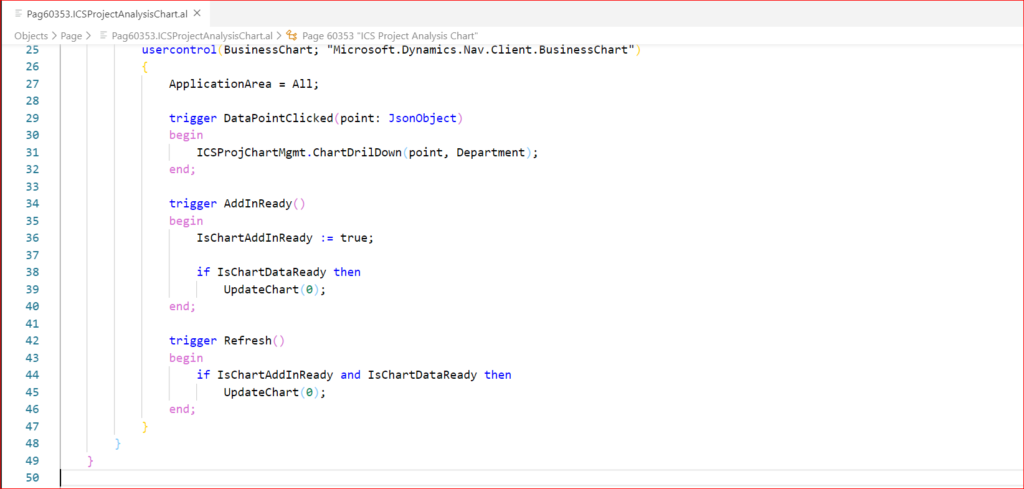 Note: Actions I have to describe in the next blog, actions are used for filtering the data in run time.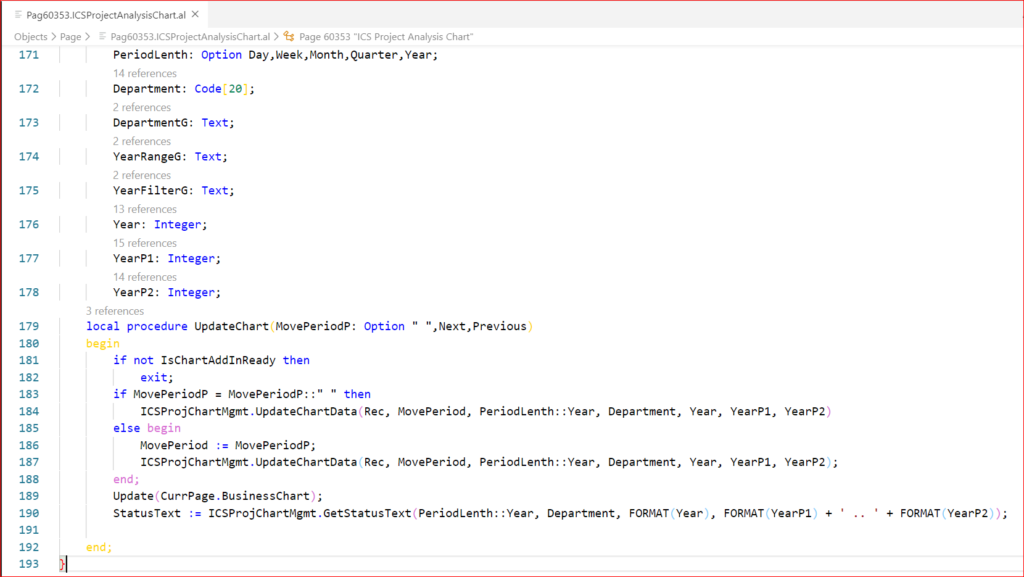 Save the Page, and then create a codeunit for managing the chart.
Step 2: Develop the Business Chart Management codeunit for managing the business chart.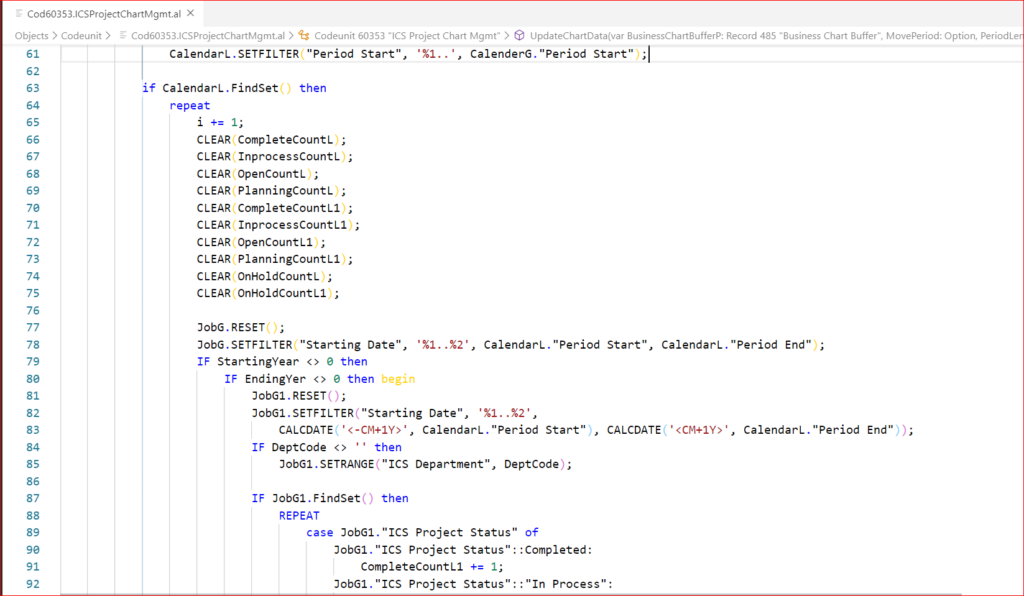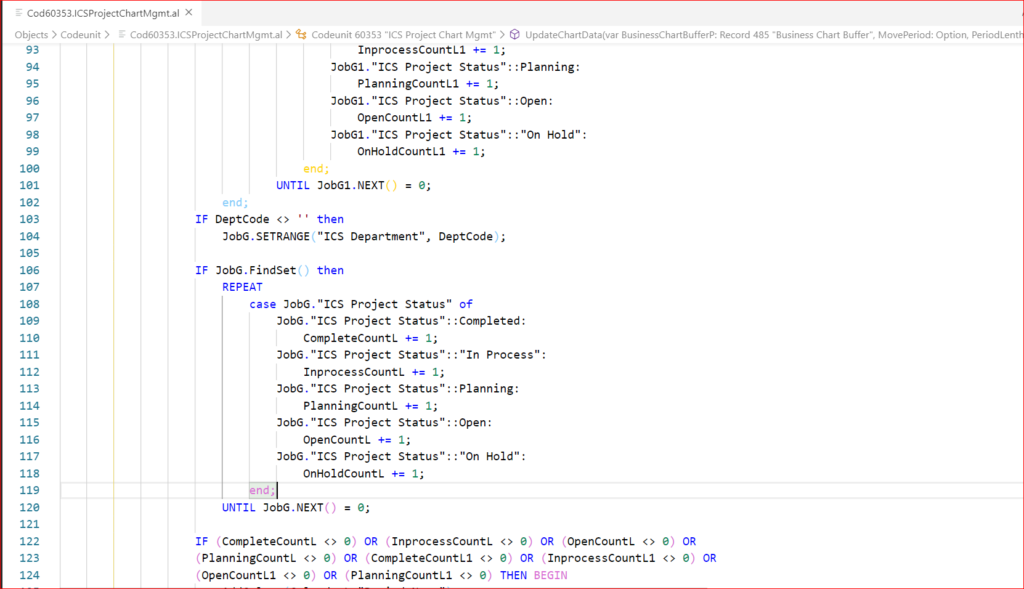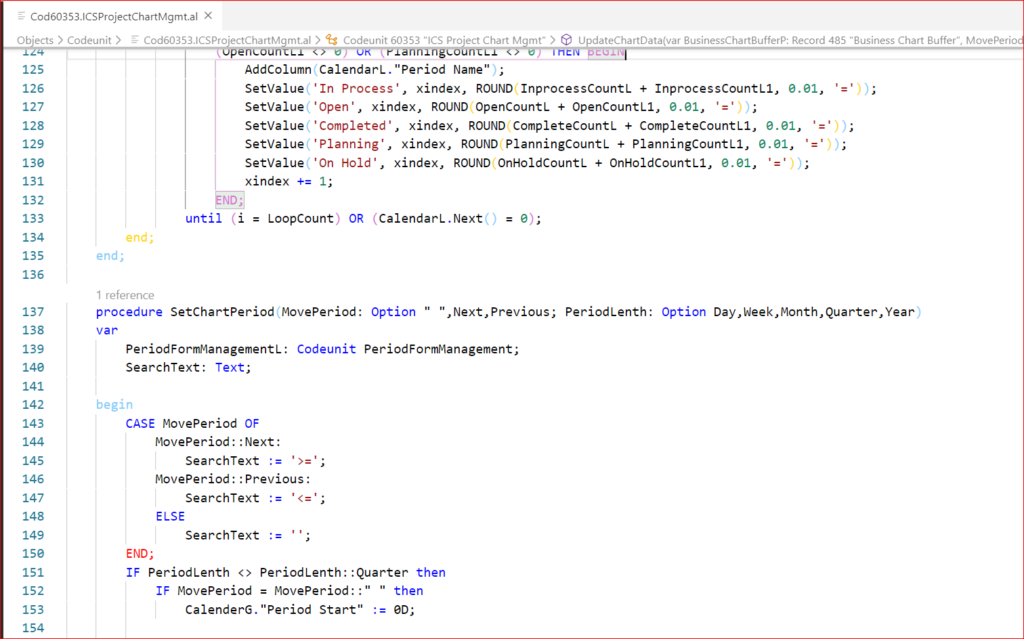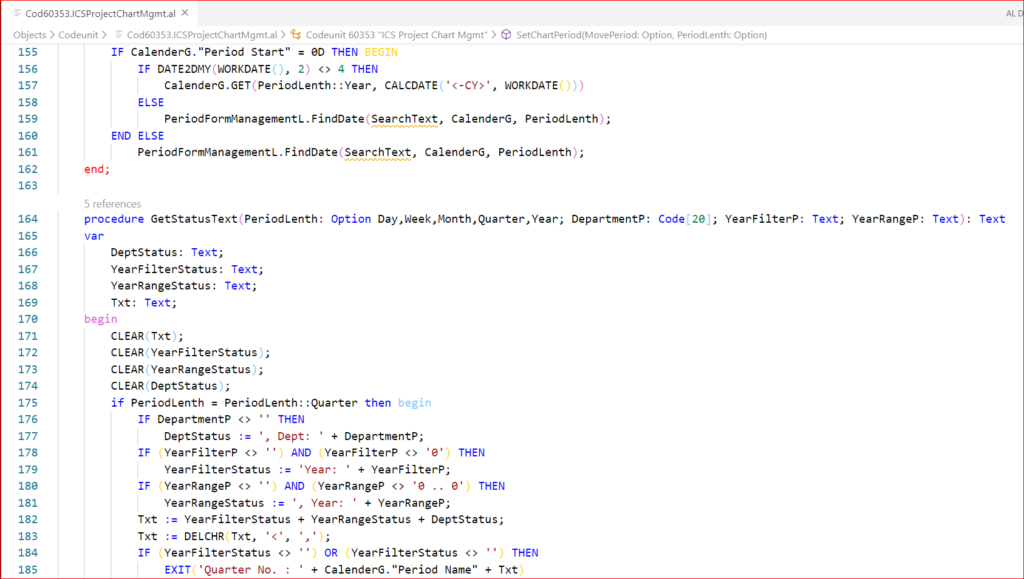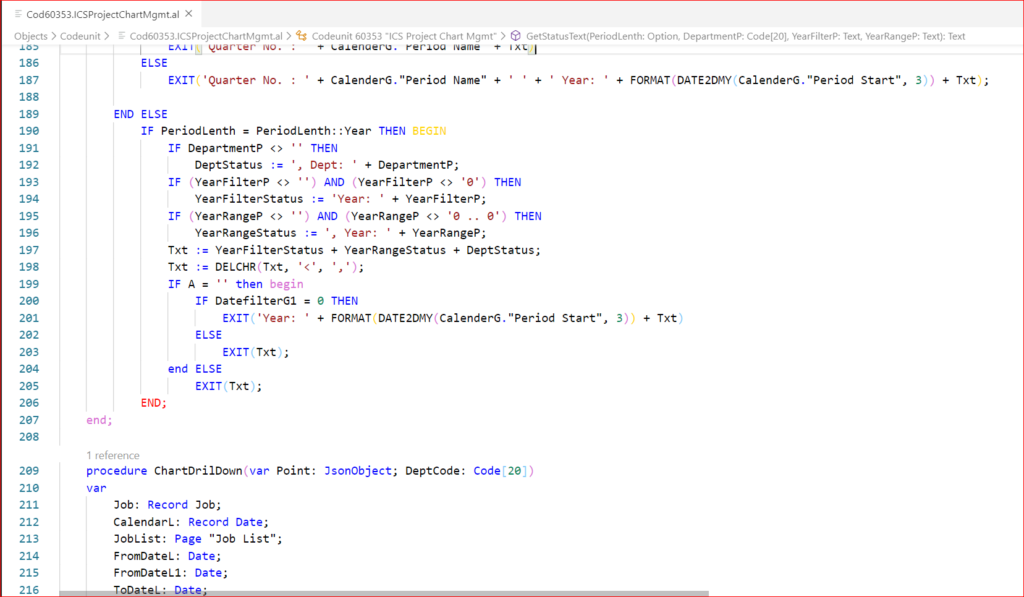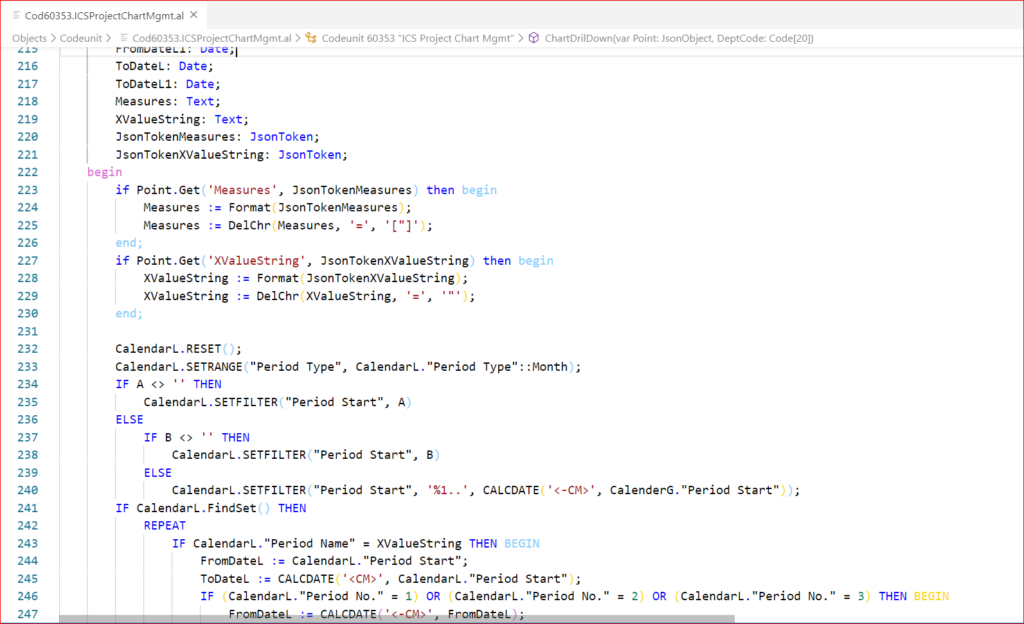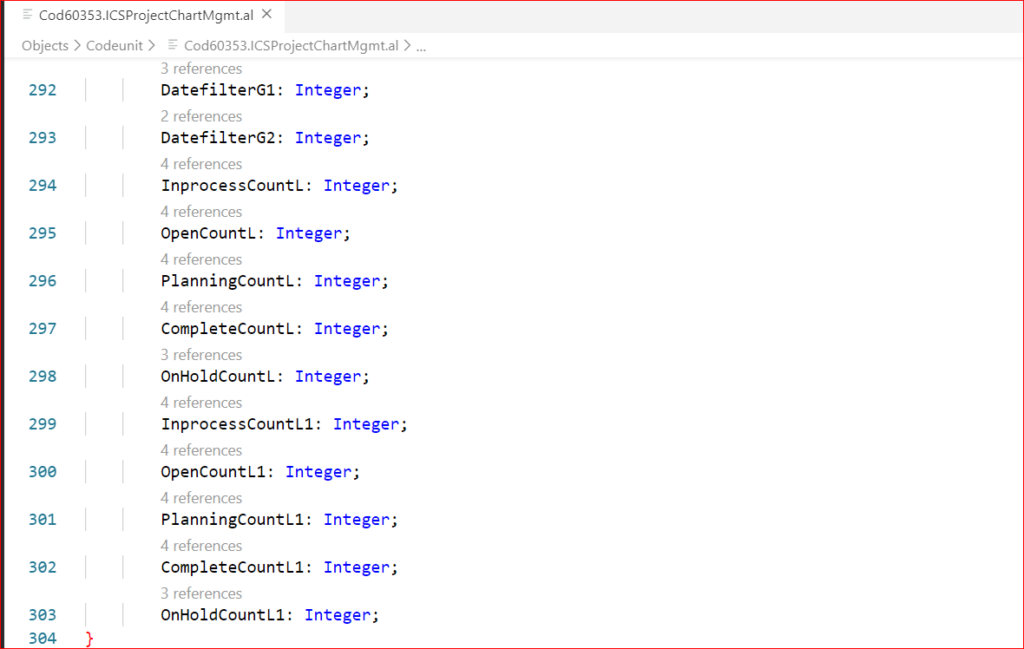 Step 3: Add the Business Chart page in Job List Page under FactBox as shown below.
For today that's it, Thank you for reading.
Feel free to comments on your opinion.