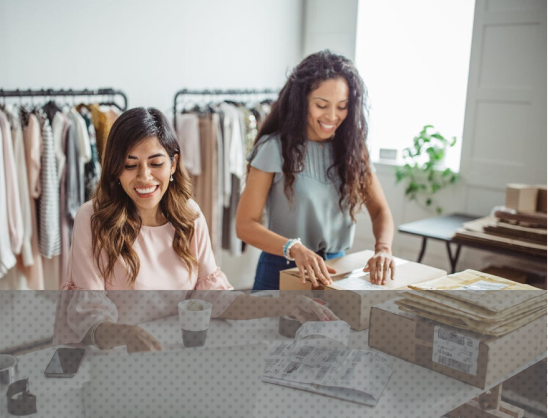 Develop a desirable future for your business with a powerful and scalable solution from an intelligent, qualified service provider.

Each and every business has different aims and aspirations. Naturally, a one-size-fits-all technology solution won't solve anything. At the same time, arranging for the best must not come at the cost that's too upstream for baby-steppers.

Whether your main focus is settling incompetence to do more extra with the little you have or building your business to reach that next breakthrough, the solution you prefer must serve you to satisfy those objects and anchor your vision for the future.

For small businesses like you, we understand how uncertainty in holistic business management can seem to be challenging. Driving upon multiple seats of responsibility can be budget-heavy. And at a beginner's stance, such a thing can seem not just overwhelming but also time-consuming. Here's the deal. All you would need is a robust, end-to-end, and scalable solution that can empower you to manage branched-out business prospects from a centralized seat. And that is exactly what you get from VLC Solutions.
A Mid-sized company such as you is constantly expanding and evolving each day, and you require a reliable associate who will assist you to keep pace with the others. This is an additional reason we associate with different firms such as co-producers to revamp our solutions daily to support you in all the ways possible. At VLC, we evaluate your existing technology goals and generate strategies to cut costs and enhance effectiveness. This method highlights the significance of seasoning your business ends with your technology advances. The plan is to simply span the rift between where you are now to where you would like to be in the coming years.

You can bother less about compliance with simple reporting and expertise at your beck and call. We help you render easily deployable, customer-friendly solutions, execute safer, quicker decisions with robust, insightful, analytics and perform seamless integrations with practices already in place. Our solution helps you resolve problems today and scale to businesses of a bigger size.
A large-sized business, you need a faithful partner and customized solutions formulated to serve you in involving and invigorating your people while pushing the effects that help you operate at full speed.

At VLC, we are steadily extending our solutions to maintain the movement along with your business' speed. You are primarily engaged in dealing with complicated trials and developments each day, but you may not be in a position to be slowed down by cumbersome or inflexible software.

We fully understand it. We come up with real-time and consistent upgrades to the stuff you are working with. Furthermore, we proffer the most advanced and most outstanding solutions that will assist you in performing smooth integrations with your on-prem network systems. We help you solve future problems before they occur with robust, insightful analytics. Illustrate value for your business heads and agents with detailed reporting. Scale further to keep accelerating your ROI as you develop and mature. Also, we are not restricted to any one company type or solution offerings. Our autonomy empowers us to support customized solutions to gratify our customers' unique and special demands.