New Age Cyber Security to battle Newer Threat Intrusions

Collaborate with VLC Solutions to help alleviate malicious incursions, intercept data security threats, and to append consolidated cybersecurity for your critical data.

Data is the foundation of an organization that drives decisions and upheaval of ideas. It aids in a strategic contemplation of organizational relationships, drives informed decision making and weaves together the organization's credibility.

Protecting this data is but a mammoth chore. Nevertheless, with VLC Solutions' robust risk assessment and identification process, a swift threat redressing and data recovery mechanism, it is plausible to seal a holistically tightened cybersecurity system.

What's the threat?

Basic and advanced threats are to be understood well before considering how to battle them. There is a host of reasons in which, the most important ones are:

Hyper-connected networks are prone to easy and unknown malicious activity.
Other risks of emergent technologies like Software as a Service or Infrastructure as a Service, Cloud Solutions, etc. which may not provide resilient on-site security.
Lack of adequate employee awareness.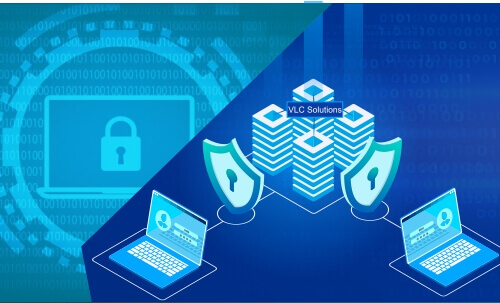 CYBERSECURITY SERVICES AT VLC SOLUTIONS
Take a Tour of VLC Solutions Cybersecurity Services:
The menace of Cybersecurity assaults has been snowballing over time and is at an all-time high. Therefore, your firm needs sturdy instrumentation to secure your data to avoid cyber risks. At VLC Solutions, you can have a reliable recourse to design a protective sheath of cybersecurity to secure critically viable data.
---
Explore Cybersecurity Services
CMMC (Self Assessments and Preparedness) Overview
Getting over Hybrid Cloud Hassles
Inherently, CMMC is a simple assessment model that reviews an organization's cybersecurity readiness. This is monitored by the Office of Under Secretary of Defense (OUSD) for Acquisition and Sustainment and is considered to have an authorized third-party assess all firms performing business with U.S. DoD and group them in different maturity levels. Moreover, U.S. DoD contract data will be classified for vitality, and an equivalent maturity level will be designated.

CMMC is configuring swiftly, with the latest releases evolving constantly. If you consider that you require CMMC certification or looking forward to getting off the ground on preparing for certification, contact us at the earliest.

The Office of the Under Secretary of Defense for Acquisition and Sustainment (OUSD (A&S)) acknowledges that security is fundamental to accession and must not be accounted for along with price, program, and production going ahead. Here comes the Cybersecurity Maturity Model Certification (CMMC).

The Cybersecurity Maturity Model Certification (CMMC) is a distinct necessity for the current DoD contractors, substituting the self-attestation model and shifting to self-governing third-party certification.

The certification shall be premised on the present needs such as NIST SP 800-171, NIST SP 800-53, private sector offerings, and pertinent information from academic communities. This unique certification is aimed at toughening cybersecurity within the industrial security field. CMMC comprises five distinct levels to align the cybersecurity systems of builders. These involve:
CMMC Levels
Level 1: Performed (Basic Cyber Hygiene)
Process: Practices are conducted in an impromptu fashion; hence there is no requirement of a process at this level.
Practice: This deals with FCI protection, and 17 other procedures are essential for the fundamental security requirements defined in 48 CFR 52.204.21.
Level 2: Documented (Intermediate Cyber Hygiene)
Process: Policy substantiation and practice documentation are needed to exhibit sophisticated capacities and discharge process Level 2.
Practice: Succession to Level 3. The bulk of practices pertains to NIST SP 800-171. Other updated seven practices are from different patterns that are appended to Level 2. Examples of these are event exposure/reporting, audit log analysis investigating triaging issues, conflict response, event RCA (root cause analysis), automatic data backup and trial, and encrypted concourse for project and management.
Level 3: Managed (Good Cyber Hygiene)
Process: Not only the policy framework and documentation of practices, but also a plan is expected to illustrate the administration of practice enactment. It is also required to note objectives, purposes, project schemes, resource distribution, needed training, and the prerequisite stakeholders' engagement.
Practice: The whole 110 control elements of NIST SP 800-171 are included at this level. Besides, 13 new practices from other standards are included in Level 3. These comprise periodic data backup plans, determining CUI data handling methods, regular risk assessments, risk alleviation plans, assembling audit information within central depositories, and distinct supervision of non-vendor products. Others cover email fraud security, cyber menace intelligence response strategy, safety and security evaluation of industry software, CUI printing constraints, DNS filtering, sandboxing, and spam safeguard operations.
Level 4: Reviewed (Proactive)
Process: At this level, the practices are examined and graded for efficiency. Also, necessary and accurate responses and regular communication with higher-level management are required.
Practice: To defend CUI from APTs 26 practices intensify the discovery and response abilities to deal with and accommodate TTPs used by APTs.
Level 5: Optimizing (Advanced/Progressive)
Process: Process uniformity and optimization.
Practice: The supplementary 15 practices enhance the gravity and refinement of cybersecurity aptitudes.
CMMC (Self Assessments and Preparedness) Services
CMMC is still an advancing cybersecurity provision. If what you're looking out for is controls configuration, cybersecurity assistance, or preparedness appraisals, VLC Solutions can help in various ways: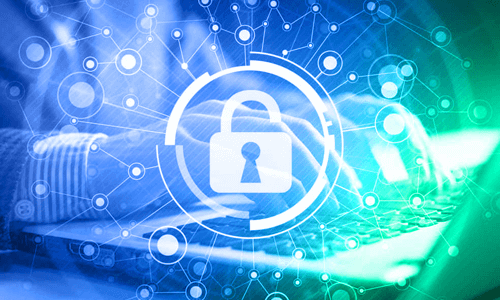 MSSP and CMMC Defense Monitoring
VLC Solutions MSSP services assist to satisfy NIST 800-171 Self Assessment and registering essentials. We can assist in CMMC preparation and conduct self-assessment ambitions.
CMMC Penetration Testing
CMMC acquires most of the necessary controls from NIST, and it has always needed penetration testing. This specification stretches past a programmed vulnerability screening. Penetration testing is organized and conducted by penetration test operators and units with essential abilities and expertise. VLC's teams have specialized knowledge in operating systems, application-level defense and network management.
CMMC Establishment, Progress, and Documentation of System Security Plans (SSP)
The expansion of a CMMC System Security Plan (SSP) can feel challenging. If you're looking for articulate assistance concerning this, please feel free to contact us.
CMMC Preparedness Assessment
If you're contemplating to kick-start on arranging for CMMC (Self Assessments and Preparedness), a judicious point of beginning is a CMMC Cybersecurity Preparedness Assessment. This exercise will gauge your current position and the standard protocol needed to provide for the imminent corroboration.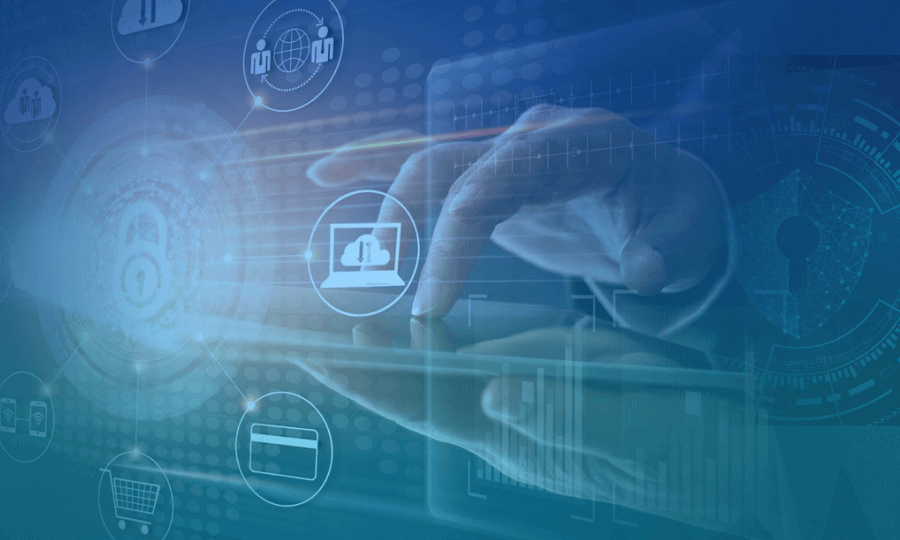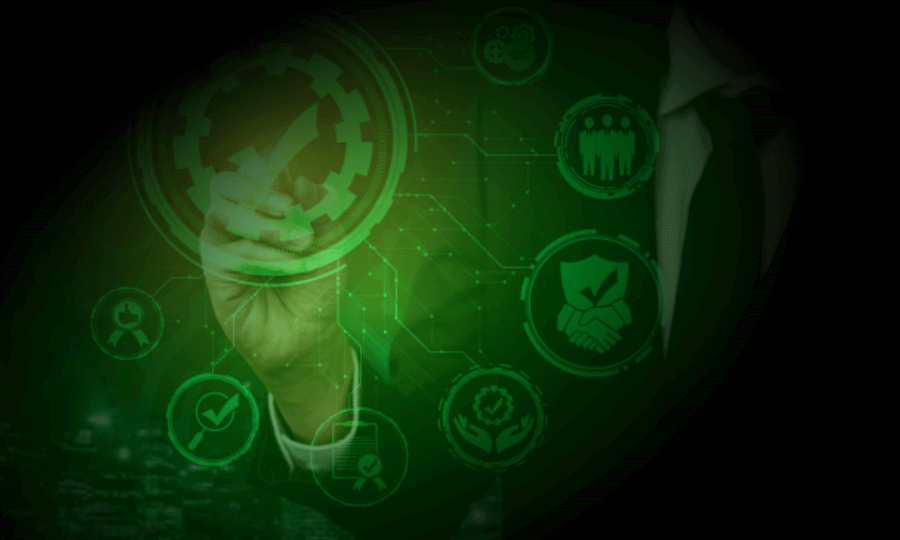 Comprehensive CMMC Assistance
The CMMC fundamentals are advancing consistently. No matter what your CMMC needs are, VLC Solutions can attend and ensure extensive cybersecurity services and can viably be trusted in aiding your certification preparation. Irrespective of your prevailing status in this realm, we can vouch to help you attain the ultimate goals you have in mind for your business.