We have sent you an email. Please check your inbox. If you cannot view it in your primary inbox, please check your Spam or Junk folder.

VLC Smart Shipping
---
Shipping management solution built for Microsoft Dynamics 365 Business Central to optimize all stages of your shipping process and helps customers increase the accuracy of product delivery.
As an On-Premises or cloud-based centralized shipping management software, VLC Solutions Smart Shipping Application is tightly integrated with Microsoft Dynamics 365 Business Central to help your business in effectively streamlining your shipping operations, reducing shipping costs, increasing efficiency, and cutting down labor expenses.
BENEFITS
VLC Smart Shipping is a multi-carrier smart shipping software that optimizes and accelerates the shipping operations for both small package and LTL shipments.
Time-Saving Shipping Task Automation
VLC Shipping Application's automation controls present to you state-of-the-art shipping and order automation possibilities. Perform any varied-step operation of shipping within easy seconds! Gain inadvertent access to the automation of product lists, filters, controls, tags, attributes, routing, and many more!
We Vouch for your Business Progress
VLC Shipping Application helps you arrange an industry-standard shipping solution and ensures that you attain a dedicated team of shipping specialists to boost your business growth. Whether you're a well-founded enterprise or a small business looking for easy, online shipping solutions and services, we've got you covered.
---
Supervise and sync Stock Levels
Get absolute visibility and control, and don't ever miss out on a sale. VLC Smart Shipping helps you produce a useful product allocation scheme to rationalize your inventory, synchronize it to keep it afloat. Follow, maintain, and observe inventory levels and prevent out-of-stock shipping orders. Utilize the available merchandise on a priority basis.
Manage All Orders from One Application
Easily plan, organize, rate, and track all your orders in one application that's driven directly by order processing.
---
Increase Delivery Accuracy
Increase the accuracy of delivery dates with a complete real-time view of all your orders ready to ship and more.
Real-Time Order Status
Follow the status of orders in real-time.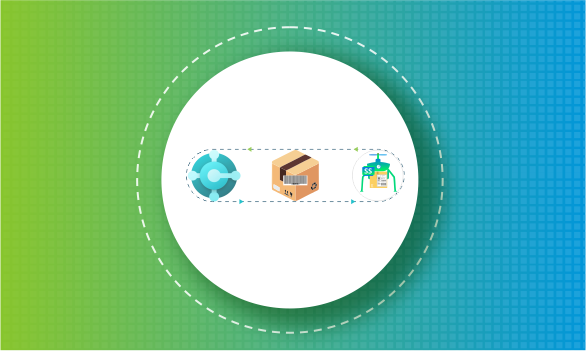 Integration with Business Central
Ready to ship Sales Orders in Business Central can be processed from the smart shipping in seconds with a few easy shortcuts or mouse clicks or barcodes.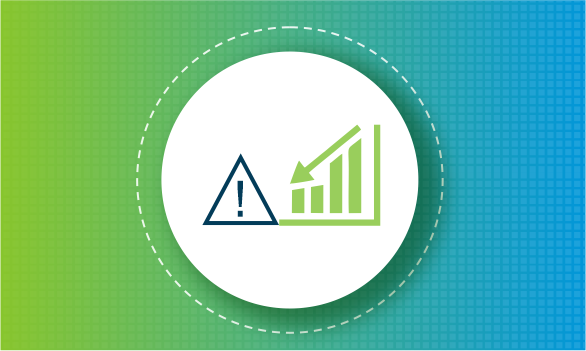 Decreases Shipping Errors
Common errors in the shipping process like incorrect shipping addresses, faulty products, etc. are eliminated as the shipping data is integrated directly with the ERP application.
---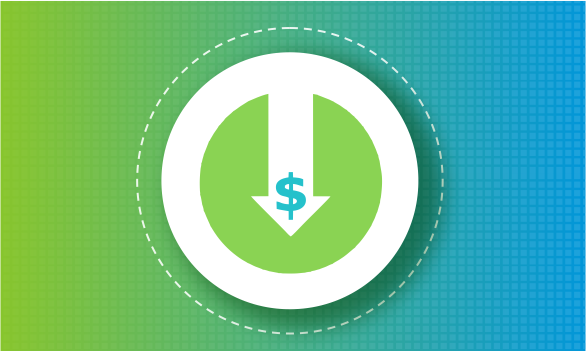 Comparison of Shipping Prices
Shipping Costs are reduced as the provider with the least Shipping costs and best service can be picked from the shipping quotes (Rate Shop) provided by various carriers, including small packages and LTL.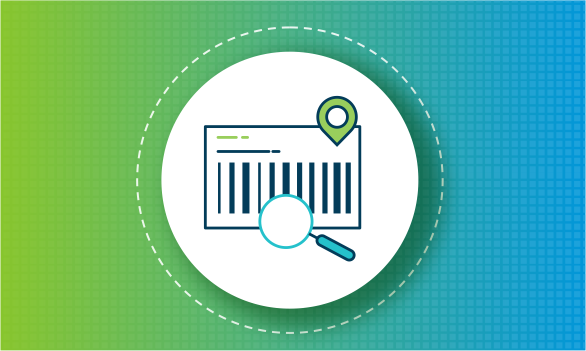 Direct Status Tracking from Sales Documents
Provides easy access to track the package directly from the Sales documents.
---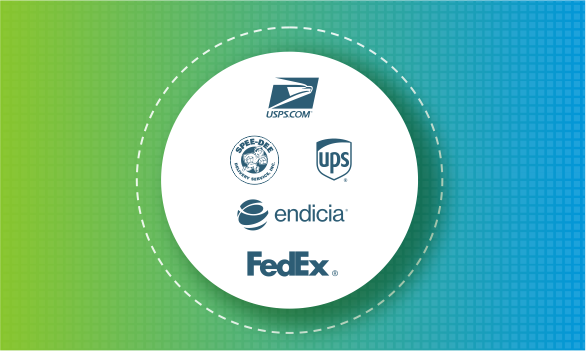 International Shipping 
Processing of International Shipments is made simple as the required information like Schedule B, and Producer etc. is automatically extracted from the ERP application.
Automated Label and Document Printing
The Shipping Labels and documents are automatically received and sent to the assigned printers.
---
Manage Orders
View, Search, and Sort Orders
Split Orders Into Multiple Shipments
Ship Orders
Connect a Postage Provider
Add Funds and Auto-fund Postal Accounts
Edit Services & Package Types
Set Ship From & Return Address
Create Multi-Package Labels
Introduction to Batch Shipping
Print Labels with a Batch
Shipment Records & Details
Add Insurance to Shipments
Manage Shipments
Search and Sort Shipments or Fulfillments
Filter Shipment or Fulfillment Records
Create Multi-Package Labels
Printer and Scale Integration
Set Up Printers in Windows
Notification and Documents
Advanced Analytics
a) Warehouse
Daily/Monthly Picked Orders
Daily/Monthly Shipped Orders
Monthly Expenses Breakdown
b) Non-Warehouse
Orders To Ship v/s Shipped Orders
Orders to Ship By Carrier
Account Management
Set User Permissions and Restrictions
International Shipments
International Shipping with VLC
VLC's International Settings
Other International Options & Forms
Barcode Actions
Barcode Scanning Overview
View Orders with a Barcode Scan
Search Orders with a Barcode Scan
Verify & Print Shipments with Barcode Scan
UPC and SKU Settings for Barcode Scanning
Batch Orders with a Barcode Scan
Add Barcodes to Packing Slips
Scan Barcodes with VLC Mobile
General Settings
Dimensions based on setup
Weights and dimensions on items
Posting shipment and Invoice of a BC order from Shipping App
Setup based rate shop for a specific carrier
Package Contents Label/PDF
Why Organizations Love VLC Modern Business Solutions
Satisfaction
Satisfaction by Category
Likelihood to Recommend
Product Going in Right Direction?
Meets Requirements
Ease of Admin
Ease of Doing Business With
Quality of Support
Ease of Setup
Ease of Use

95 %

94 %

97 %

96 %

96 %

94 %

96 %

95 %