We have sent you an email. Please check your inbox. If you cannot view it in your primary inbox, please check your Spam or Junk folder.
How MES Can Benefit Your Business
Output Dispatching
Gives the order to deliver supplies or orders to specific locations within the facility to start a procedure.
Resource Monitoring
This helps keep track of the development of individual items, groups of items, or output loads to build a complete record of the product.
Tracking of Goods
Assembles a complete history of products by keeping track of the development of units, quantity, or lots of yields.
Document Management
Manages certification statements of work and condition and handles or disburses data concerning products, procedures, design concepts, or orders.
Machine Utilization
Uses sustainable and cost-effective production techniques.
Resource Management
Tracks what is being done or has already been carried out by people, machineries, instruments, and raw material.
Quality
Helps in comparing the facility output measurements to objectives and benchmarks established by the equipment manufacturer, production engineering, business, or clients.
Maintenance Management
The goal of maintenance management is to keep the facility's equipment and other business assets operating effectively.
Finite Planning
Organizes and schedules tasks for optimal plant performance based on the resource's limited abilities.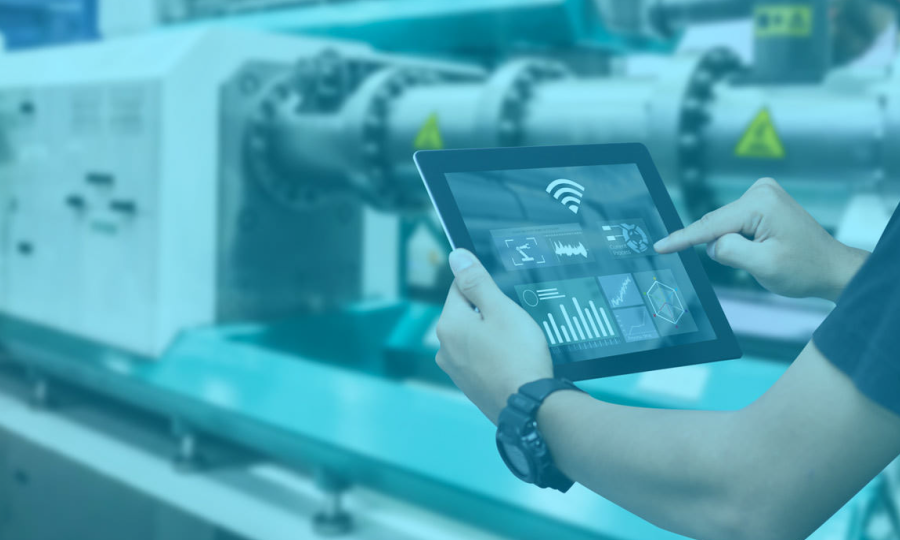 Remodel Manufacturing Design and Delivery
Today's age and time have phenomenally outstretched manufacturing from limited precincts to a worldwide value chain.

Innovation and mechanization empower enterprises to virtually reflect their current manufacturing excellence. This also leads them to swiftly augment their endurance and formulation of new notions and concepts. The degree of sustainability is again finding a tremendous path.

Technical up-gradation is remodeling manufacturing – empowering productions to be functionally competent and mature to become farsighted by generating more customer-focused, flexible and viable industries. The latest and contemporary solutions go above and beyond simple technological up-gradation to implement regularity of procedures (to operate a company) and a specific business model (to reconstruct a business) for the tomorrow of manufacturing.
---
Manufacturing & Shop Floor Automation
Thrust Enhanced Efficiency amid Manufacturing Equipment and ERP Software
Control a more robust manufacturing method with smooth integration of ERP software with manufacturing processes on the shop floor and Warehouse.
Many ERP solutions disregard the current shop floor capacities. VLC MES Software has led the self-regulation between ERP software, shop floor, and warehouse equipment. Shop floor automation solutions like direct Production Monitoring capture the production data directly from machines and operators and get real-time production metrics and analytics in a ready-to-use, viewable way. This assists in eliminating manual data collection, automation of alerts for help calls, and preventative maintenance. Also, it enhances cycle times, overall equipment effectiveness (OEE), and plant productivity.
---
Functional Optimization
Optimization can percolate the best improvement decisions for different perspectives of manufacturing. Employing a subset of artificial intelligence techniques, VLC MES can assist you in:


Strategizing over every planning space for rational outcomes
Resolving the most intricate operations' plan and optimization hurdles
Enlarging visibility with preparation and scheduling to reduce interruptions
Securing ready-to-use KPI evaluation on the decisions' quality
---
Producing Workforce in Manufacturing
Human capital is at its apex of skill needs. Businesses that adopt and develop their workforce through smart tools and interactively innovative conditions can become the future's tipping points. A digital-savvy generation is joining the crew and beginning new and future-looking operating trends with the right technology, agents, and manufacturing machinations.

The tomorrow of work is switching for manufacturers, not merely the workers but also the complete order. Corporations must be willing toward a talent transfer that has begun already. A skyrocketing need for technological, cultural, and better cognitive abilities and an embryonic criticality for long-term education has become the need of the hour. The latest standard for the management and work welfare begets autonomy for team units and working selves at an individual level too.
---
Future-Focused Orders
Manufacturing's future holds tenets that are creative, flexible, and consumer-oriented. Modern procedures, elements, and industry models are upsetting all enterprises and shaping that future likely. The concept of dispersed manufacturing is mostly new – designing extremely personalized stocks in local and miniature bunches.

However, this approach has a bone of contention, arm-twisting latest manufacturing novelties, such as platform economics, 3D printing or additive manufacturing, and mass customization. To do so at a price and range that renders it competitive and more compelling.
---
Sustainable Manufacturing
Sustainable discoveries are competent to blend life, nature, and goods. Amid a contemporary resurgence of industry and manufacturing, fresh perspectives have always garnered ways to utilize the virtual world to remake enterprises and cherish a sustainable Earth.

Doing so is not a choice but a clear responsibility. Also, it's not merely regarding energy efficiency or zero squander and dispersal. It's about the discovery of unique and novel options and possibilities for a robust corporate social responsibility. Explore the destiny of sustainable manufacturing and what part you can play as a manufacturing business.
---
Production Monitoring
VLC MES Software monitors and seizes the production data right from devices and operators and lets you receive real-time production metrics and analytics in a ready-to-use, observable way. It also enables you to:


Rub out collecting manual data
Gain prompt alerts for machine conditions and cycle process modifications, performance, and scrap rates
Receive automatic signals for help requests, calls, and preventive support
Advance cycle rates, overall equipment effectiveness (OEE), and plant productivity
---
Process Monitoring
VLC MES Software processes to control a real-time glimpse of process parameters as each part gets generated. Recognize obstacles and transmit alerts, spark alarms, or also instantly turn off an entire device.


Observe each cycle and every device for real-time visibility into production and quality glitches
Lessen scrap and redo with automated part qualification and rejection
Pick up part and machine process data for traceability
Escalate performance and production and diminish expenses by automating the capture of Statistical Process Control (SPC) and Statistical Quality Control (SQC) results
Capture part weights and dimensions and machine process parameters, and use the data for correlation analysis
---
Alerts and Notifications, We need to start building Alerts
VLC MES gives alerts and notifications that assist administrators, maintenance teams, and technicians in reacting quicker and running production on course. By automated message routing and escalation, your team can respond to situations instantly.


Send a Detail report of Production order changes (Quantity, Due Date etc.) daily to Supervisors so that they get one list of all changes.
Overdue Notification: If Production orders are not completed on the due date and if its after the shipment date.
Notification for any Downtimes reported by Operators
Demonstrate varied methods to secure the messages' acceptance. Phone Call, Overhead Paging, e-mail, flashing lights on machines, are only some of the ideas through which VLC MES can transmit alerts.
---
Production Program Scheduling
VLC real-time visual production scheduling retains even pace with all that's occurring in the shop. When responsibilities commence at the right time and orders finish when they're supposed to, your business can more assuredly fulfill its engagements.


Understand what is occurring on the floor with visible production scheduling mechanisms that are growing in real-time based on exact cycle time, uptime, and scrap rates
Effortlessly handle Family Molding and rationalize lean manufacturing using Kanban scheduling
Recognize Tooling disputes to bypass costly downtime
Intensify machine loading and depreciate downtime to diminish costs and capital expense
Estimate schedule production to classify activity-coordination intricacies, resource frictions, and likely cost overruns
---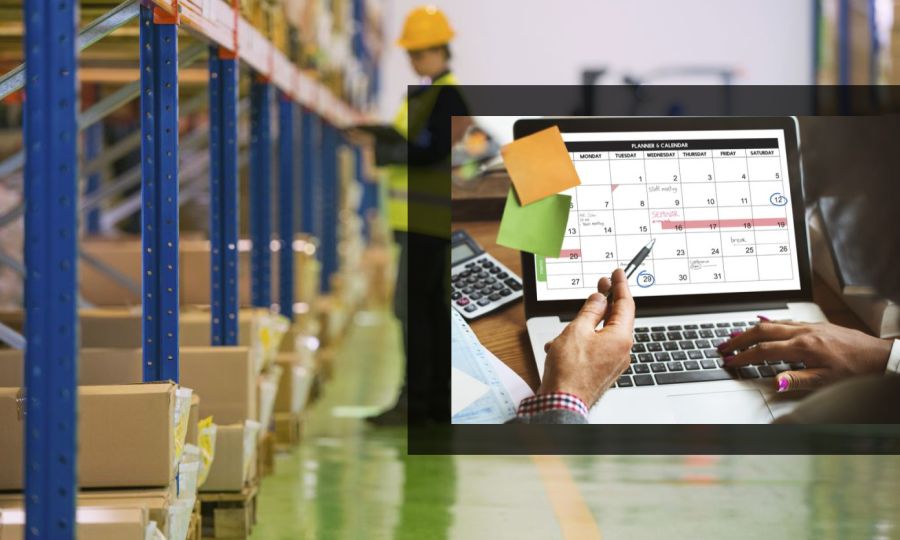 Plant Management
VLC Plant Management maintenance control is a dynamic, judicious approach to maintain, repair, and overhaul (MRO). Control exercises for machine tools and ancillary equipment based on actual runtime, number of cycles, or time, so that you can reduce speculation and hassles from your maintenance program.


Facilitate a preventative maintenance program
Upgrade equipment robustness and advance endurance
Dodge production/maintenance scheduling struggles
Evade high-priced machine servicing and unplanned downtime
Control maintenance ventures with accuracy
---
Quality Administration
Statistical process control (SPC) and statistical quality control (SQC) with VLC MES use real-time, automatic data to support your response to performance circumstances, reducing expensive scrap and extra work.


Decrease scrap and rework with automatic part qualification and rejection
Fulfill customer demands and avoid chargebacks and error penalties by guaranteeing conformance to quality criteria
Stimulate constant revisions to discard waste, boost uptime, and diminish costs
---
Superior Analytics
Induce operations data to life. VLC MES instantly and industriously reflects each piece of data and applies it to create conclusions in one or more plants. Superior Analytics is a click-to-scrutinize channel supporting supervisors and executives to organize preferences and define what needs work and who needs guidance.


Drop manual analysis for better, more agile strategic decisions
Leverage production data for outlining and strategic problem resolution
Boost response capacity with context-specific insights across the industry
Steer consistent advancement
---
Why Organizations Love VLC Modern Business Solutions
Satisfaction
Satisfaction by Category
Likelihood to Recommend
Product Going in Right Direction?
Meets Requirements
Ease of Admin
Ease of Doing Business With
Quality of Support
Ease of Setup
Ease of Use

95 %

94 %

97 %

96 %

96 %

94 %

96 %

95 %